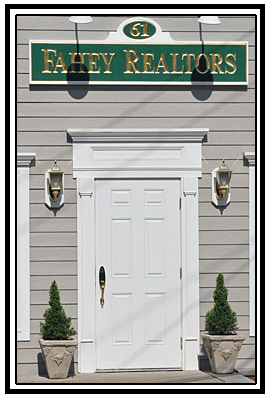 Our History

At FAHEY REALTORS, We Understand that Buying or Selling Your Home is One of the Most Significant Milestones of Your Life.
After more than 30 years of experience, we've learned that your Real Estate decisions are personal and emotional. With this in mind, we created our full-service agency and continue to bring expertise coupled with unparalleled personal attention to help you make smart, informed decisions. Whether it's your first town home, a newly constructed estate or undeveloped property, we continually strive to give you the ultimate client experience at our "boutique" Real Estate Agency located in Bernardsville, NJ. Regardless of your price range, we are devoted to understanding your needs and delivering the customized service you deserve.

As a family business, whose owners have lived in the area for over 40 years, we pride ourselves on our integrity and enjoy bringing the most personalized approach to each and every client — As a result, we are proud to say that many of our clients inevitably become friends.

~ Please Invite Us to do the Same for You