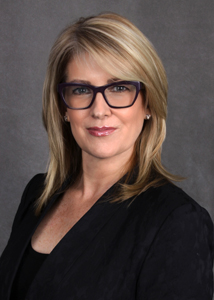 Our Premier Team: Ann Kurtz

email: akurtz@fahey-realtors.com cell: 908.872.8469
EXPERIENCE
Ann, or AnnieK as her friends call her, has lived and raised her family in the Somerset Hills for more than 16 years. She currently resides in Bernardsville and is a past client of Fahey Realtors. Ann has a long history of owning and selling homes in Far Hills, Basking Ridge and Bernardsville and as a result has an exceptional command of the current market, local residential values and the vast amenities offered by these communities. She possesses a gracious style, natural interpersonal skills and is highly organized with a passion for detail.
Ann is no stranger to New Jersey having grown up in the town of Holmdel. Ann is a graduate of Ohio University were she received her BS in Communications. Following graduation she resided in New York City, Philadelphia, Minneapolis and Summit NJ. As the wife of a pharmaceutical executive she also had the opportunity to live in Germany, Denmark and Scotland before deciding to return to New Jersey to raise her family in the Somerset Hills.
RELOCATION
Ann is a guru on all aspects of the relocation process having both personal and professional experience. Her expertise lies in assisting senior-level executives from global companies relocating with their families to the tristate area. Having assisted clients from Germany, Argentina, Brazil, France, Sweeden, UK, Hong Kong, India, Venezuela, and Canada.
Before joining Fahey Realtors, Ann was a relocation consultant for Cultural Awareness International and Going-There.
Ann truly understands and appreciates the expectations and unique needs of her many relocating clients. Ann's list of proven resources include; contractors, handy men, attorneys, medical professionals, international food stores, private and public schools, local women's clubs, horse trainers. veterinarians and researching the personal priorities of her clients One aspect that sets her apart from all other realtors is her flair for interior design that her friends and clients count on when decorating or remolding their homes. Click here to see a portfolio of her work.
BUYING OR SELLING
Ann is a tireless advocate for clients, and will provide the loyal support and knowledge needed to successfully market your most valuable asset, from entertaining offers to changing the locks for the new owners. Empathy for relocating families comes from personal experience and keen understanding of both domestic and international moves. Her intuition, discretion and ability multitask multiple projects at once, has made her indispensable member of the sales team.
PERSONAL
Ann is the proud mother of two sons. Her oldest is a D3 lacrosse player at Endicott College in Massachusets and the youngest a high school student at Gill St. Bernard School in Gladstone.
Ann is a golf enthusiast and member of Hamilton Farm Golf Club and in between assisting her clients she enjoys running, yoga and skiing. In addition, she is an avid cook, wine lover and party planner. She is currently in pursuit of her level 2 WSET Certificate to expand her love and knowledge of wine.
Ann's extensive philanthropic work in the Somerset Hills has included; the Junior League of Morristown, International Friends Club, Summit Speech School, the ARC of Somerset County, St. Jude Research Hospital gala, More Than Me Foundation, St. James School, Hun School of Princeton and Gill St. Bernard School. With firsthand knowledge of the region, Ann offers insightful knowledge of communities, schools, sports and the best the Somerset Hills has to offer.